Featuring world premiere performances of A Chorus of Women's new choral and dramatic work:
Bringing a fresh, life-enhancing perspective to First World War commemorations
---
Download summary programs for printing:
Flyer of family and children's events
Detailed Program
Day 1 - 28 April, Day 2 - 29 April, Day 3 - 30 April, Day 4 - 1 May, Day 5 - 2 May
For booking information click here
DAY 1 — Tuesday 28 April
6.30 pm
Opening ceremony
Lighting of the peace flame with Dru Yoga
7.30 pm

Performance
A Passion for Peace
---
DAY 2 - Wednesday 29 April
12.30–2 pm
Conversation
Women with a Passion for Peace
Stories from 1915, with Glenda Cloughley
In this event Glenda Cloughley will talk about the many extraordinary women who attended the 1915 International Congress of Women, as well as many who didn't make it.
Cost: By donation at the door
---------------------------------
2.30-3.45 pm
Conversation
Australian Women with a Passion for Peace
Peace Talk in Australia
Hear the views of leading Australian women Vida Goldstein, Emma Miller, Adela Pankhurst, Margaret Windeyer, Eilean Giblin & Mabel Drummond as they meet in this unique session, presented by Lenore Coltheart, Patricia Clark, Marilyn Chalkley, and Jim Windeyer.
Cost: By donation at the door
---------------------------------
4–5 pm
(Afternoon tea from 3.30 pm)
Movers and Shakers for Peace
A story presentation by Jennifer Pickard
For children 8+ years and the 'young at heart'
This event will be held in the upstairs meeting room (no lift).
Cost: By donation at the door (which will also cover afternoon tea for the children)
---------------------------------
5–6 pm
Family concert
Things are Changing
Performances of new peace songs by Judy Clingan and others, some simple enough for the audience to learn — so the event will be semi-performance, semi-workshop.
Musical direction Judith Clingan AM
With Canberra Children's Choir (direction Greta Claringbould), Wayfarers Canberra and others
Cost: $15 (concession $10)
-----------------------------
7.30–9.30 pm
FORUM
Finding the Ways to Peace
A facilitated conversation about the legacy of the 1915 congress especially in relation to current global issues.
With Professor Hilary Charlesworth , Diana Abdel Rahman, Libby Lloyd, Barbara O'Dwyer, His Exellency Mr Jen-Luc Bodson, Ambassador of Belgium in Australia and others.
Cost: $20 (concession $15)
---
DAY 3 Thursday 30 April
10 am – 4 pm
Workshop
WOMEN'S DAY — WOMEN'S WAYS
Program of activities on the theme Women's Power to Stop War
With the Women's International League for Peace and Freedom (WILPF) ACT, and others
10 am — LEARN how the Women's International League for Peace and Freedom [WILPF] came into being 100 years ago as Mary Ziesak takes us through the beautiful display of posters and Barbara O'Dwyer tells of WILPF's achievements
ADMIRE the video of A Chorus of Women's gift to WILPF, who celebrate their centenary, in song 'We Women' by Glenda Cloughley
10.30 am — CONSIDER the important issues of Women's Peace and Security and the National Action Plan as you join a panel led by Kate Lee-Koo, Australia's leading specialist on this topic
11.30 am – ENJOY Boni Maywald's extraordinary and highly-acclaimed exhibition PeaceKnits Pop-Up in which she takes us through the endeavours of the women left behind in supporting their men who left for war in 2014; there is even a session to test your practical skills!
1.20 pm – VENTURE into the vexed territory of Violence Against Women with Libby Lloyd, who is convening a discussion on this serious topic
2.30 pm – HEAR it from those who have been at the coal face, how women manage to survive the impact on themselves and their families of living through the horrors of warfare:
Regina Mackenzie speaks of Bougainville and PNG;
Jacky Sutton tells of her time with women in Afghanistan and Iraq;
The South Sudanese Women Choir, who have travelled from Sydney, to tell their story and delight us with the music which plays such a role in their lives.
Contact: Annie Didcott anniedidcott@grapevine.com.au ? 02 6282 4943
Cost: $20 (concession $15) for all or part of the day
------------------------
4–5 pm
(Afternoon tea from 3.30 pm)
Movers and Shakers for Peace
A story presentation by Jennifer Pickard
For children 8+ years and the 'young at heart'
This event will be held in the upstairs meeting room (no lift).
Cost: By donation at the door (which will also cover afternoon tea for the children)
4.45–5.30 pm
FILM
Girl Rising
Stories of nine girls from developing countries who overcome great obstacles to obtain an education
Presented by Room to Read (1h 40 min)
Cost: By Donation (for Room to Read)
----------------------
5–6 pm
Schoolkids for Peace
Presentations by school groups (TBC – please checkwith festival organisers)
Cost: By donation at the door
-------------------
7.30 pm

A Passion for Peace
With introduction by the Ambassador of the Kingdom of The Netherlands, Mrs Annemieke Ruigrok.
---
DAY 4 Friday 1 May
12.30–2 pm
Conversation
Women with a Passion for Peace — then and now
The arts and social vitality with Glenda Cloughley in conversation with Chris Latham.
In this conversation, Glenda will tell some of the back story to her creation of A Passion for Peace. She will be joined by Chris Latham, Anzac Fellow and Director of the Canberra International Music Festival from 2008 - 2014 who probably knows more than anyone else in the world about the destruction the First World War caused in the lineages of classical music.
Together they will relate the achievements of the 1915 Women's Congress to the work of present artists as we try to move away from ongoing cultural trauma and promote recovery within our social and political systems.
Facilitated by Janet Salisbury.
Cost: By donation at the door
--------------------------
2.15–4.30 pm
Open space
Aboriginal Open Space
Informal conversations with Indigenous people.
Cost: Free
--------------------------
5–6 pm
Drummers not plumbers
Family music making with Matthew Armstrong.
Cost: By donation at the door
-------------------------
8 pm
Concert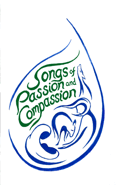 Songs of Passion and Compassion
A selection of recent Canberra compositions by Honey Nelson, Judith Clingan and others
Sung by a small vocal ensemble of experienced singers, some of whom often appear as solo singers in chamber recitals in Canberra and elsewhere
Musical direction: Judith Clingan AM
Cost: $25 (concession $15)
---
DAY 5 Saturday 2 May
10.15–10.30 am
Preludes to Peace
Rupert Summerson, Antarctic researcher and shakuhatchi player, will play some of his compositions.
10.30 am–12.30 pm
FORUM
Peace on Earth – Peace with the Earth
A facilitated conversation about the links between peace and environmental issues including climate change, with Professor Kate Rigby (convenor), Professor Will Steffen and others
Facilitator: Professor Kate Rigby
Cost: $20 (concession $15)
----------------------------
12.45 am–1.15 pm
PERFORMANCE
Becoming Australian
Steve and Hannah Cooper
Film with live dance, music and words that explores what it truly means belong to a place and how Australia's first people stewarded that place (using the lens of Bill Gammage's book, The Biggest Estate on Earth).
Cost: by donation at the door
----------------------------
1.30–2.30 pm
Family concert
Fun, Joy, Love, Life
Hughes Community Choir, direction Tim Bevitt
Cost: by donation at the door
--------------------------------
3– 4.15 pm
Open Mike Session presented by Peace Works!
Yearning for Peace During WW 1
Authors of original diaries, dramatic scripts, fiction, journals, letters lyrics poetry and short stories will present their work that addresses the theme of Yearning for Peace During WW1.
Registration for places in this session will open at 2 pm so that organisers can plan some coherence to the performances.
Cost: by donation at the door
-------------------------
4.30–6 pm
Workshop
Writing with Peace Works!
This workshop will demonstrate the types of activities that Peace Works! has been using in its community workshops — using WW1 memorabilia and artefacts to stimulate written responses.
Cost: $15 ($10 concession)
-------------------------
3–4 pm
Movers and Shakers for Peace
A story presentation by Jennifer Pickard
For children 8+ years and the 'young at heart'
This event will be held in the upstairs meeting room (no lift).
Cost: By donation at the door (which will also cover afternoon tea for the children)
-------------------------
7.30 pm

Performance
A Passion for Peace
---
ALL WEEK
Video highlights
WILPF International Centenary Conference from The Hague

---
Philosophy corner
An event run by A Chorus of Women would not be complete without some philosophy! The 'Philosophy corner' will be a comfy meeting place for people to gather with a cuppa and talk about what ideas the festival is bringing up for them. We will provide paper and pens for you to record your thoughts, which can be fed into other conversations and forums. We look forward to meeting you there.
---
Displays
Women at The Hague — rolling PowerPoint show
Celebrating 100 years— Women's International League for Peace and Freedom
PeaceKnits —KnitArt and stories that remind us of the impacts of war
Peace, Equality, Simplicity, Truth — exhibition of Quaker history
Bertha Von Suttner (1843–1914) — 'generalissimo of the peace movement'
Labyrinth - designed by Alison Meritini, Rachum Retreat near Canberra
---
FOOD AND BEVERAGE
For purchase — all day
Includes evening bar
Supplied by CIT Student Association

---
TICKETS
Festival Gold Pass $100 (includes one oratorio performance)
Children under 12 free
Book online or at the door

If you are having trouble with your booking, call TryBooking on 02 8064 3600
---
Contacts
Sarah Stitt: sarah.stitt@grapevine.com.au 0432 867 017
Janet Salisbury: janetsalisbury@25gmail.com 0416 167 280
---
Sponsors
Oratorio performance supported by the ACT Government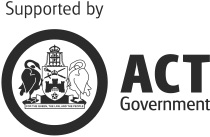 Festival supported by New Zealand High Commission; Delegation of the European Union; and the Embassies of The Netherlands, Germany, Belgium, Denmark and Sweden:
Many thanks to the Australian Centre for Christianity and Culture for free use of the centre for our rehearsals.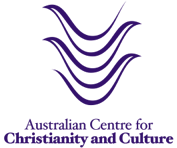 ---
A PASSION FOR PEACE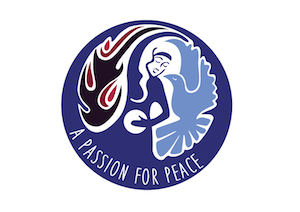 World Premier Performances
A Passion for Peace
by Glenda Cloughley
Tuesday 28 April, Thursday 30 April, Saturday 2 May 2015
7.30 pm
A Chorus of Women's new choral drama enlivens the classical tradition of oratorio as it creates a vibrant form of community participation in the great issues of our time. In beautiful poetry and song our chorus of 80 Canberra women and children will sing on the courageous spirit of 1300 women who gathered for the momentous 1915 International Congress of Woman in the same week as the Anzacs' Gallipoli landing.
Musical direction Johanna McBride
Drama directors Craig San Roque and Miriam Pickard
Chorus
A Chorus of Women, Arawang Primary Scool choir (director Lynne Kowalik)
Soloists Louise Page, Christina Wilson, Margaret Sim, Angela Giblin, Jenny Sawer, Judith Clingan, Maartje Sevenster and others
Instrumentalists Fiona Dickson, Jodie Petrov, Rowan Harvey-Martin, David Flynn, Clara Teniswood, Annette Liu, Christina Hopgood, Charles Martin and Alan Hicks
The composer's mentor David Pereira
Senior artistic advisor Judith Clingan AM
'Peace is not merely the absence of war. Peace is the nurture of human life'
Jane Addams, President, 1915 International Congress of Women
Cost: $35 (concession $25)
FORUMS, PRESENTATIONS, WORKSHOPS and CONVERSATIONS
Finding the Ways to Peace
Forum
The aim of this forum is to creatively explore the legacy of the resolutions from the 1915 International Congress of Women, how they have influenced international affairs and international law since, and what they mean to us today.
Forum participants will include Professor Hilary Charlesworth , Diana Abdel-Rahman , Libby Lloyd AM , Barbara O'Dwyer His Excellency Mr Jen-Luc Bodson (Ambassador of Belgium) and others.
The forum will be facilitated by Dr Janet Salisbury has been a member of A Chorus of Women since 2006 and has initiated and organised many public events and forums. In her day job she is the founder and director of a successful science communication business and has been involved in significant community discussions about a range of issues from genetically modified organisms to climate change. Her interests in community dialogue and the role of the arts to connect us to the emotional heart of issues led her to initiator and facilitate A Chorus of Women's Canberra Conversation series of public events.
Background
The 1915 Congress passed a total of 20 resolutions which protested the 'madness and horror of war' as well as the 'odious wrongs of which women are the victims in times of war', and instead that women should be able to vote on equal terms with men. They also proposed a process for neutral nations to invite 'suggestions for settlement from each of the belligerent nations' and mediate discussion of such proposals to find a basis for peace, and offered a blueprint for a sustainable and just peace. In 1918, then US president Woodrow Wilson, included a number of the proposals from the resolutions in his 14-point statement which sought to achieve a just peace in Europe that would guarantee national independence and self-determination for all peoples involved in the war. At the Paris Peace Conference that ended WW1, the 14-point statement influenced the peace settlement, including formation of the League of Nations as the first international organisation whose principal mission was to maintain world peace.
Since 1915, the Women's International League for Peace and Freedom have worked tirelessly to implement the vision of the 1915 Congress and many of the resolutions have found their in international law including UN Security Council Resolution 1325, passed in 2000, which requires partyies in conflict to prevent violation of women's rights, to support women's participation in peace negotiations and in post-conflict reconstruction, and to prevent women and girls from sexual violence in armed conflict.
In her paper 'The forgotten peace conference: the 1914 International Congress of Women' Freya Baetens commented:
'The innovative aspect of this conference was that a politically powerless group used this opportunity to draft concrete proposals for a new international legal system; proposals which went far beyond issues directly related to the war. Certain contemporarily accepted foundations of international law (such as the possibility to unilaterally declare war as option of last resort to settle disputes) were resolutely rejected and in general it was advocated that the scope of international law ought to be expanded so as to include and regulate a far greater number of areas.'
She concluded:
'It remains remarkable that this Congress had the enlightenment of mind to predict the development of the international legal system over the subsequent century. …. Most of these proposals have been realized in the course of the latter half of the 20th century. The 1915 Congress can be regarded as visionary, which, as such deserves recognition and in turn merits attentive study of the proposals that have not been implemented yet into contemporary international law, notably those relating to disarmament and privatisation of weapons manufacturing and trade.'
The forum will explore these themes in the context of the present day tensions in the world and the changing in role and social standing of women since 1915.
Contact: Dr Janet Salisbury M 0416 167 280, janetsalisbury25@gmail.com
---
Peace on Earth – Peace with the Earth
Forum
A flyer for this forum is here. Please circulate to your networks.
The aim of this forum is to explore the interrelationship between peace and justice among people and between humans and the Earth itself, particularly in relation to climate change[1].
In particular, we will consider the concept of a 'safe operating space' for all the lifeforms and physical systems on Earth to flourish. This safe space breaks down when people use violence to solve problems, and when environmental damage disrupts the complex natural cycles that make up the web of life on the planet.
In line with the central theme of the festival about the role of women in peacemaking, the forum will also consider the role of women in creating a 'safe operating space'. If they are absent, does this also indicate the lack of other diversity of thinking that would be vital for resolving complex issues?[2]
The forum will be facilitated by Professor Kate Rigby and other participants will include Professor Will Steffen[3], Bishop Stephen Pickard[4], Anne Lanyon, Dr Helen Cleugh, Dr Nicky Grigg , and others.
This forum is dedicated to Dr Mike Raupach who died in February 2015. Mike was a great leader in climate change research and a creative thinker about the social implications of his science.
Reading
Contact: Dr Janet Salisbury M 0416 167 280, janetsalisbury25@gmail.com
---
Women's Day — Women's Ways
A flyer for this workshop is here. Please circulate to your networks.
A day of talks, conversations, and social interaction hosted by the Women's International League for Peace and Freedom (WILPF) ACT on the theme 'Women's Power to Stop War'.
10 am

100 years of WILPF history

10.30-11.15 am

The significance of UN resolution 1325 and the National Action Plan
Kate Lee-Koo

MORNING TEA

11.30 am-12.30 pm

Presentation of PeaceKnits Pop-Up exhibition followed by hands-on PeaceKnits session

LUNCH (available to purchase from the canteen)

1.20-2.20 pm

A forum addressing domestic violence

Convened by Libby Lloyd AM

GRAB A CUPPA

2.30–4-pm

Women's Ways — seeking peace and freedom

Bougainville and PNG —Regina Mackenzie

Afghanistan and Iraq —Jacky Sutton

South Sudan — Anna Malual with women from the South Sudanese Women Choir from NSW telling the story of what their choir means to them
Contact: Annie Didcott anniedidcott@grapevine.com.au ? 02 6282 4943

Presenters:
Mary Ziesak
Mary, a trained nurse by profession, first became involved in anti war activities in 1959 - joining the Aldermaston to London anti-nuclear rally. She joined the WILPF Queensland Branch of the Australian Section in 1964 and has held various offices in Queensland and in the ACT.
Mary was a joint National Coordinator of the Australian Section for five years and represented the Australian Section as the International Delegate travelling to many countries taking part and working on committees in WILPF International Congresses. Education and awareness-raising in regard to equality and to the folly of war and all that entails are a very important part of her agenda.
Mary now lives in Cooma, near family, and is involved in two environmental groups, a school breakfast program as well as community art and culture activities.
She takes part in WILPF ACT Branch activities whenever possible.
Kate Lee-Koo
Dr Katrina Lee-Koo is Senior Adjunct Fellow in International Relations at Monash University Melbourne. She teaches and researches in the fields of the protection of civilians in armed conflict, and the gendered politics of war and peace. She is the co-author of Children and Global Conflict, The Ethics of Global Security and co-editor of Gender and Global Politics in the Asia Pacific. She is a member of the Steering Committee of the Annual Civil Society Dialogue on Women, Peace and Security and co-author of the recently released second annual report card into the Australian Government's implementation of the National Action Plan on Women, Peace and Security.
Barbara O'Dwyer
Barbara O'Dwyer spent 27 years working in AusAID on country programs in the Pacific, on UN and Humanitarian/Peace and Conflict programs, specialising in gender and peacebuilding, violence against women, particularly violence against women in conflict situations, reproductive health in crisis situations and civil-military relations. Since her retirement from AusAID she has carried out a number of consultancies focusing on the gender dimensions of crisis situations. She was an Adjunct Professional Associate in the Department of International Relations at University of Canberra (UC) from 2010-2015, a member of the Course Advisory Group for the BA in International Relations and the Masters in International Development at UC and is a member of the Australian Council for International Development (ACFID) Gender Equality Working Group.
Since 2009, she has been the President of WILPF Australia and is the convenor of WILPF's National Working Group on UNSCR 1325. From 2002 Barbara played an active role in advocating for and instigating the development of the Australian National Action Plan on Women, Peace and Security.
Barbara organised the Australia-wide NGO Forum on 1325 in February 2013, culminating in the foundation of the Civil Society Coalition on Women, Peace and Security of which she is currently the Chair. She is a member of the four-person steering committee (ACFID, WILPF, UN Women and the ANU Gender Institute) who organise and co-host the Annual Civil Society Dialogue on Women, Peace and Security bringing together Government and civil society representatives to report on the implementation of the NAP and which will ultimately contribute to the development of the shadow report for the end of the 6 year period of the NAP.
Boni Maywald
Boni is the founder and coordinator of the PeaceKnits project. Before this, Boni worked for 20 years in international aid and development. Boni is also a writer of Australian poetry and Pacific history.
Libby Lloyd AM
Libby Lloyd is Chair of the National Council to Reduce Violence Against Women.
Regina Mackenzie
Regina was born and educated in Bougainville, trained as a teacher and worked in Bougainville and Port Moresby where she also supervised student teacher trainees.
Later she went into community youth work, forming the Junior Red Cross, groups of Girl Guides and volunteering with PNG's YWCA, where she became President. This position entailed representing the women of her country and for this work she was awarded an MBE by Queen Elizabeth II.
The PNG government awarded her an Independence Day Medal for her endeavours, including appointment as Vice-President of the Teachers' Union, becoming the first woman Head Mistress of Schools and first female Supervisor of Schools in Port Moresby. In 1968 she participated in the first Miss Territory Quest, a Red Cross fundraising event!
Regina passionately believes in women's ability to carry out higher duties at the highest level and make important decisions for the development of their country.
On arrival in Canberra in 1988 Regina became involved in working with migrant women to master English, enabling them to gain entry into the workforce and obtain requisite qualifications. She continues this work on a part-time basis.
Jacky Sutton
Jacky Sutton has spent decades working with the UN in war zones around the world.
Anna Malual and the South Sudanese Women Choir
The Dinka-speaking Bor women emanate strength and resilience as they celebrate cultural practice through song and dance. Their original lyrics convey the joy they felt as South Sudan was declared independent and their belief that the blood shed during the many years of conflict was not in vain. Their united voices transcend language barriers to share their message with all audiences. They perform regularly at Riverside Theatre, Parramatta, community festivals and recently on Radio National. All the women came to Australia as refugees and have settled across the SE of NSW.
---
Movers and Shakers for Peace
Children's storytelling by Jennifer Pickard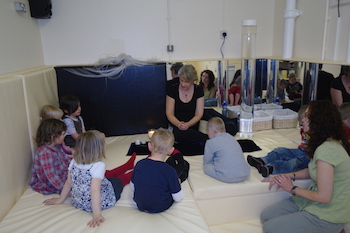 Jennifer will be telling the story of the Movers and Shakers for Peace, using a Montessori approach, with miniature story pieces. She will then ask some open-ended 'wondering' questions for a gently philosophical discussion. There will be materials available for children to respond in whatever way they choose - perhaps clay, drawing, craft, writing a letter or a resolution, construction ... the possibilities are endless!
Jennifer lives in Canberra with her husband and for the first time in a long time, with her three adult children all nearby. She has been teaching for 40 years, specialising in Literacy, both for children and adults. In 2008, Montessori storytelling captured her heart and she has discovered a new vocation.
---
Peace Works!
Open mike session and hands on workshop
Peace Works! is a group of writers from the ACT Region who have been successful in gaining Anzac Community Grant Funding to foster community based activities to commemorate WW1 as a period in Australian history when great sacrifices were made to bring peace to the world. It was a period when Australians from all creeds, ethnic backgrounds, genders and political identities, whether in the front line or on the home front, yearned for the return of peace at personal, social and international levels. This Project is conducting community workshops, in libraries church groups and retirement settings, to raise awareness and participation. It uses memorabilia and artefacts to stimulate written responses which include:
diaries and journals in the possession of individuals, families and cultural institutions such as the AWM and the NLA
military objects collected from families and accessed via the AWM such as ammunition boxes, apparel etc.
A book is planned for 2017 and our website enables writers to publish online. (See http://www.peaceworks.org.au for submission guidelines). Submissions are assessed by an independent panel.
Becoming Australian
Film with live dance, music and words that explores what it truly means belong to a place and how Australia's first people stewarded that place (using the lens of Bill Gammage's book, The Biggest Estate on Earth).
Steve Cooper teaches, composes, mentors and performs in the Arts around Australia and as part of the Arts Colony in Poatina, Tasmania (poatinaarts.org.au). He has spent many years collaboratively creating performance art with wife Hannah and many dancers, poets, visual artists, actors and other musicians. Steve seeks an integrated approach to life, art, faith and relationships. He composes music from life experiences, performs at gigs, churches and festivals, facilitates arts workshops and conferences. He holds a Bachelor of Arts (Contemporary Music) and Grad Dip Ed and has spent recent years teaching Secondary Music and developing integrated curriculum, most recently at Trinity College, Poatina.
Hannah Cooper currently lives, works, breathes and co-creates in Poatina, Tasmania. Formerly based in the inner west of Sydney, she studied dance at Wesley Institute (where she returned to lecture and Co-ordinate the dance program from 2002 to 2009) and holds a Masters in Visual and Performing Arts (CSU). Hannah has spent many years collaborating with her musician husband, Steve Cooper and other artists to create and perform works in Australia and abroad for arts festivals and self-produced seasons. Her current creative passions are: collaborative practice informed by dance processes; permaculture and communal sustainability; and nurturing mentoring relationships.
---
CONCERTS
Songs of Passion and Compassion
A flyer for this concert is here. Please circulate to your networks.
Beyond peace-making lies the sustaining of peace: the purposeful changes of heart and principle within us all, to recognise that rage and warfare arise from embedded customs of intolerance, coveting, denial, and nationalist vanity; cruelty and contempt for animals, species, other human cultures, and even the Earth itself. We sing tonight to open up hearts to the truths of such suffering, in appeal for compassion, shared responsibility, and redress of injury, towards a higher humane living amongst us all.
Honey Nelson — composer and singer
Honey brought up her family around rural Canberra, then went outback as an RSPCA vet, and eventually moved to work in remote NT Aboriginal communities. Now back in Canberra, in painting and in music-writing she bears witness to the continuing loss and suffering amongst ancestral indigenous people, refugees, and all animals, in the wake of colonial settlement. Human societies maintain persecutions and warfare against other peoples and the Earth, despite growing awareness of our collective shame and destructions. Only today's generations can reach out, recover our failing humane love, and redeem the lawless injuries of our world history.
Judith Clingan AM — musical director, composer, singer
Judith Clingan AM has been composing music for 50 years, often expressing her concerns about social and/or environmental issues: her opera Francis looks at blindness and forgiveness; Nganbra, music theatre with libretto by Anthony Hill, laments the destruction of Aboriginal life and culture in the area now taken up by the city of Canberra; music theatre Terra Beata - Terra Infirma looks at environmental degradation across the centuries; music theatre Kakadu explores the lost lifestyles of the orginal inhabitants of northern Australia; music theatre Adam's Rib? explores the attitudes of men towards women in different cultures and different eras; Spiritus Sanctus Australis gives voice to the suffering spirit of Australia, weighed down by the pain inflicted on her original inhabitants, creatures and natural bounties. Judith has written many shorter pieces expressing similar concerns which have been sung by both A Chorus of Women and her Wayfarers choirs, as well as the many Steiner schools around the world where she offers music workshops. See also Judith Clingan
---
DISPLAYS
Celebrating 100 years — Women's International League for Peace and Freedom (WILPF)
WILPF was founded at the 1915 International Congress of Women and to celebrate its 100th birthday, Margaret Bearlin, Mary Ziesak and others from WILPF-ACT have developed mounted an exhibition of the history of WILPF which is on display at the Canberra Museum and Art Gallery from 21 February to 31 May 215. The exhibition includes a rolling screen display of a series of posters prepared by Margaret to mark key activities in the history of WILPF. The original posters will be displayed at the Albert Hall during the Festival for Peace.
Peace, Equality, Simplicity, Truth — exhibition of Quaker history
This exhibition highlights dissent, courage and conscience in World War 1, and provides a counterpoint to the centenary's focus on the commemoration of military engagement, and the myth that our national identity was forged through our participation in World War 1. The exhibition is designed to:
illustrate the experience of Quakers facing the challenges of WW1
pay tribute to the courage of those people and communities (not just Quakers) who expressed their faith and conviction in opposing war and in working for peace
highlight the need for our continuing commitment to peace-making, disarmament and non-violent resolution of conflicts within and between nation.
PeaceKnits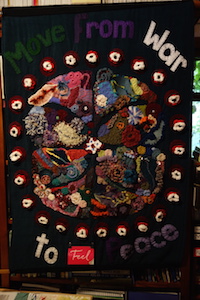 PeaceKnits was founded by Boni Maywald who launched the movement on her 60th birthday in May 2013. Since then, over 100 hand workers and writers, men and women, young and old, plus two dozen existing community organisations across several states, have knitted, written and discussed 1915, to prepare exhibits for a Pop-Up event on Sat 11 April 2015 (10am-4pm) at Boab Book Cottage, 36 Crawford St Queanbeyan. This open cottage garden KnitArt and WordArt day of activities aims to remember the events of April 1915 and solemnly mark the significant 100th anniversaries of ANZAC origins in the war to end all wars, and of the international women's peace congress held at The Hague.
Bertha von Suttner
Baroness Bertha von Suttner, the first woman to be awarded the Peace Prize, wrote one of the nineteenth century's most influential books, the anti-war novel Lay Down Your Arms (1889). She was one of the leaders of the international peace movement and established the Austrian Peace Society in 1891. In the 1870s she became a close friend of Alfred Nobel, and they corresponded for years on the subject of peace and she encouraged him to establish the Nobel Peace Prize in his will. In 1905, she was the first woman Nobel Peace laureate. At the male-dominated peace congresses of her time, she stood out as a liberal and forceful leader and earned the title "generalissimo of the peace movement".
Exhibition kindly loaned by the Austrian Embassy
Labyrinth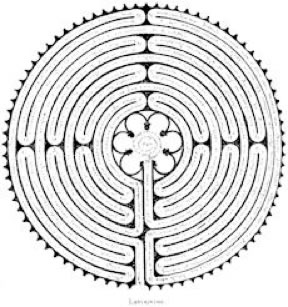 A labyrinth will be marked out on the lawn outside the Albert Hall by Alison Meretini, the owner of the Rachum Labyrinth and Retreat Centre near Canberra.
The labyrinth is an ancient universal symbol. Walking the labyrinth can be a time for reflection and renewal. It can provide an opportunity for being still, letting go or simply enjoying the meandering, unexpected pathway.
Labyrinths are different to mazes. A maze offers a myriad of paths and dead ends to choose from, presenting the walker with a riddle or puzzle to solve. A labyrinth has only one path which takes the walker to the centre and out again on the same pathway.
The labyrinth can act as a meditation tool, a problem-solving technique, a walk for peace in our troubled world or
simply as a way to calm the body and mind.
---
A PASSION FOR PEACE CREATORS AND PERFORMERS
Glenda Cloughley — composer, storyteller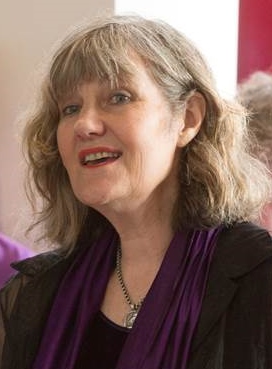 Dr Glenda Cloughley works in Canberra as a composer, poet, cultural psychologist and Jungian analyst. In 2003 Glenda initiated A Chorus of Women's first song ­­–– a Lament for the people of Iraq, sung by 150 Canberra women in Parliament House as the Australian Government declared war. She has since written dozens of songs, and contributed words and music to the Chorus's numerous staged choral productions. These include Websong and The Gifts of the Furies, her mythic story-song relating a Greek tragedy to the crisis of climate change. In the new community oratorio A Passion for Peace she opens up another classical form. Again, she shows the power of the arts to carry life-bringing news about pressing social issues through moving stories, poetry and vocal and instrumental harmonies that resonate with people's hopes for the future.
In A Passion for Peace Glenda uses the inspiring 1915 International Congress of Women to reveal choices confronting humanity now. Among the alternatives are promises to children that lead to community harmony and continuity, or pathways that take us to the ruts of cultural trauma where too much political and economic decision-making gets mired.
Johanna McBride — musical director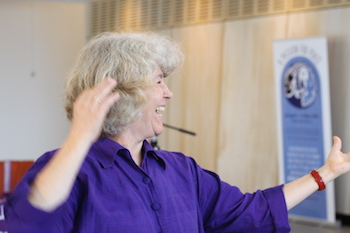 Johanna McBride was born in Hungary, and received her musical training in Vienna before emigrating with her husband, Australian musician Max McBride in 1979. The Song Company, Canberra Boys Choir, Canberra Youth Choir, Llewellyn Choir, SCUNA and The Cyrenes are among the many ensembles she has worked with as accompanist and conductor in Sydney, Canberra and regional Australia. She has directed numerous music theatre performances and choral festivals.
Johanna's experiences of displacement as a young girl following the 1956 Hungarian Uprising activated her interest in the role music can play in social change.
Johanna is a founding member of A Chorus of Women and has been helping with music direction since 2003 – including three major seasons of The Gifts of the Furies. Her involvement with this group has brought together her life's passions – interest in people, depth psychology, history, society, drama and music.
Craig San Roque and Miriam Pickard — Staging and drama co-directors
Craig San Roque has developed and presented many community and collaborative dramatic works including simple village nativity plays, liturgical and festival events and re-visioned versions of Oedipus, The Bacchae, Orpheus, Persephone's Story, Dante's Purgatorio and the Chorus version of 'The Furies'.
Miriam Pickard is a video artist and theatre-maker in community arts and cross-cultural projects across Australia. These include site-specific theatre and public video installations, Aboriginal Warlpiri law and culture video documentation and disability performing arts in dance and clown. Miriam began singing with A Chorus of Women in 2014 and is inspired by the creative drive, generosity and commitment of the group.
The intent is to keep the dramatics of the oratorio subtle and poignant, the setting warm and simple — allowing the Chorus to breathe, giving the children room, composing with the 1920's architecture of the Albert Hall and letting the music do the work.
Judith Clingan AM — senior artistic adviser, storyteller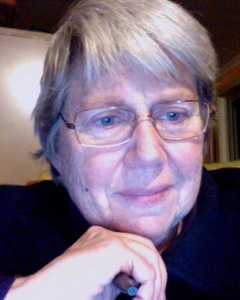 Judith Clingan has dedicated her life to the human voice - for more than fifty years she has been singing, persuading others to take up singing, composing music for voices, conducting choirs, teaching school children, pre-schoolers and their families, community music groups, tertiary students, adult education groups and individuals to love exploring the heights, depths and breadths of the voice, the extraordinary power of sung text and even wordless vocalising to communicate soul to soul. Judy studied voice with Pat Davey, William Herbert, Eleanor Houston and Lois Bogg in Canberra, Florence Taylor in Sydney and Boldiszar Keonch in Hungary. She also studied composition, conducting, bassoon, recorder, music theatre and music education in Australia and Hungary. She founded and directed many music organisations in Canberra, Hobart and Adelaide, and has been the recipient of many fellowships and awards - most recently, the Art Music Award 2014 for excellence in an individual. Currently she spends many months of each year helping to develop music programs in China, Taiwan and India.
David Pereira — musical mentor to the composer
David Pereira is one of Australia's most accomplished cellists. Widely experienced, he continues to evolve as a player, teacher, composer and writer. His playing aims for perfect listening and emotional responsiveness, uncompromised by thought or technical limitation.
Lynne Kowalik (nee LEAK) — conductor of Arawang Primary School Choir
Lynne attended the Conservatorium High School in Sydney, completed Performer and Teacher Diplomas in Piano at the NSW State Conservatorium of Music, obtained a Diploma of Education from Sydney Teachers' College, then spent two years at the Kodaly Institute in Kecskemet, Hungary.
Back home, Lynne has worked in programs for gifted and talented students at Perth Modern Senior High School and at the West Australian Performing Arts Academy, as a tutor in music education at The University of Western Australia, and as Head of Department in three large private schools in Western Australia.
Now, at Arawang Primary School, Lynne still aims to implement the approach to music education that so inspired her in Hungary. Her choirs are well-known winners at the National Eisteddfod, Canberra.
Louise Page – Jane Addams
Soprano Louise Page has performed throughout Europe, including roles at the Vienna State Opera, as a member of the young artist program. She is the winner of the inaugural Mietta's Song Recital Competition, the vocal grand final of the ABC Young Performer of the Year Award, the Robert Stolz/Apex scholarship to Vienna, and the Belgian Radio and Television Opera en Bel Canto Prize.
Now based in Canberra, Louise performs regularly in Sydney, Melbourne, Canberra and regional areas. She has been a soloist with