A Chorus of Women contributed a number of songs to this event attended by around 3000 people. Speakers included former Catholic Bishop Pat Power, Afghani refugee Mustafa Jawadi and John Minns from the ANU School of Politics and International Relations.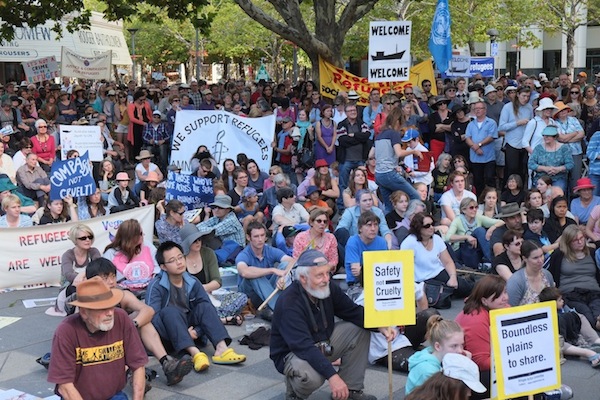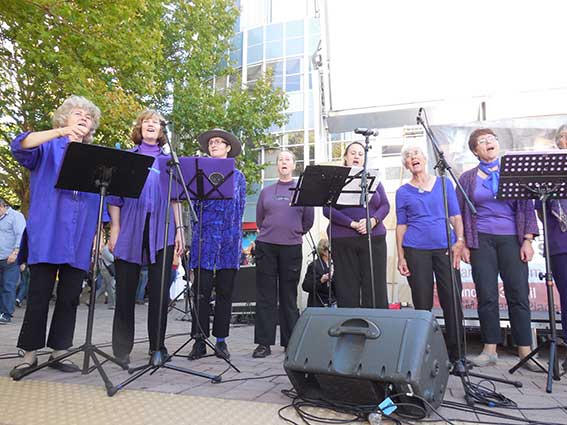 We contributed a number of songs, including our 'Lest We Forget' with lyrics about asylum seekers in post-war Europe, Australia in the 1980s, and now. Click here to see the lyrics and hear the recording.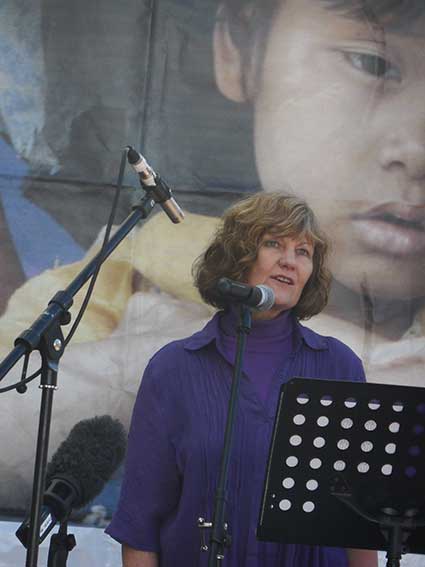 The crowd cheered when Glenda Cloughley told about A Passion for Peace, the community oratorio we created in 2015 to coincide with the centenary of the International Congress of Women which was held the same week as the Anzacs' landing in Gallipoli. "We hope the Passion will sing into Australian democracy the vibrant wisdom that drew 1300 women across the war-torn world 100 years ago from 12 warring and neutral nations to The Hague for the International Congress of Women", Glenda said. "They came together in the same spirit that is in our longing for Australia to take much better care of people seeking refuge from tyranny and war." (See more information about A Passion for Peace)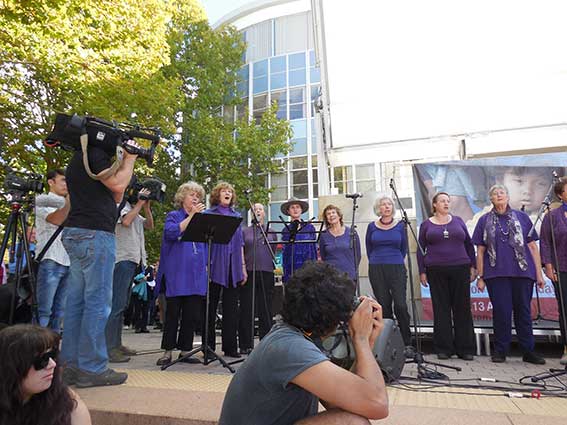 Honey Nelson wrote a new song 'The Deep Red Heart of Our Country' which starts with the words 'This red-gold land since ancient days has cared for wandering peoples'. Click here to hear the song and read the lyrics.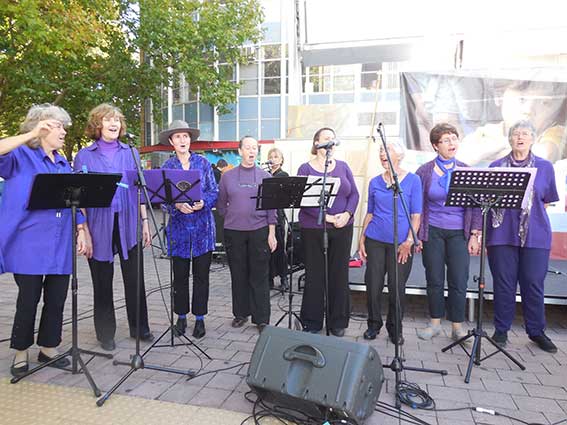 Johanna McBride contributed another song, from the perspective of the many newcomers to this country, called 'A Home Away from Home'. Click here for sound and lyrics.