On Sunday 21 September the whole world braced for communities to come together to show their governments that they are serious when they say that they want to see action on climate change. Together almost a million people marched for climate in support of the United Nations' call for an emergency climate meeting ahead of the next climate summit in Paris in December 2015.
Sing for Peace, Walk for Climate saw about 70 people gather at the top of Dairy Farmers Hill at the National Arboretum. The morning was clear and still – the climate was on our side.
A Chorus of Women greeted the gathering with a beautiful song – 'Call to Peace'. Then a leader from Dru Yoga introduced everyone to the World Peace Flame and led them through a yoga move called the Golden Eagle.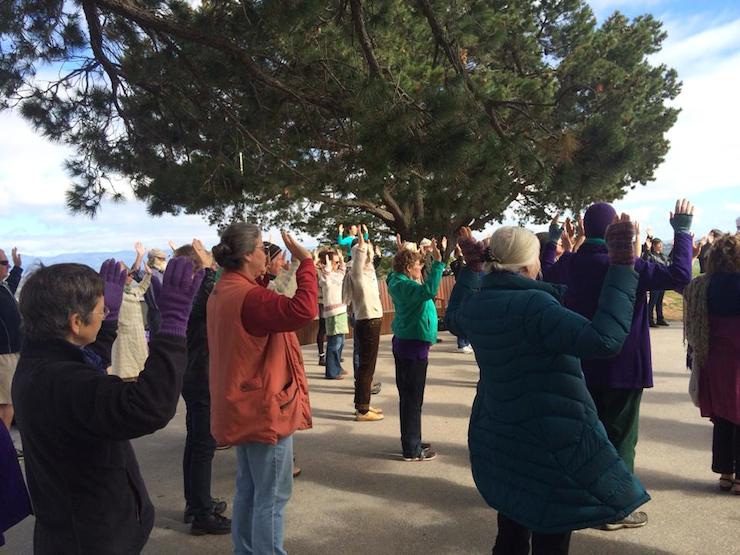 It was explained that when an eagle feels threatened then it rises above the threat in order to get a good perspective on what is happening. This way, it can be better prepared to face the danger.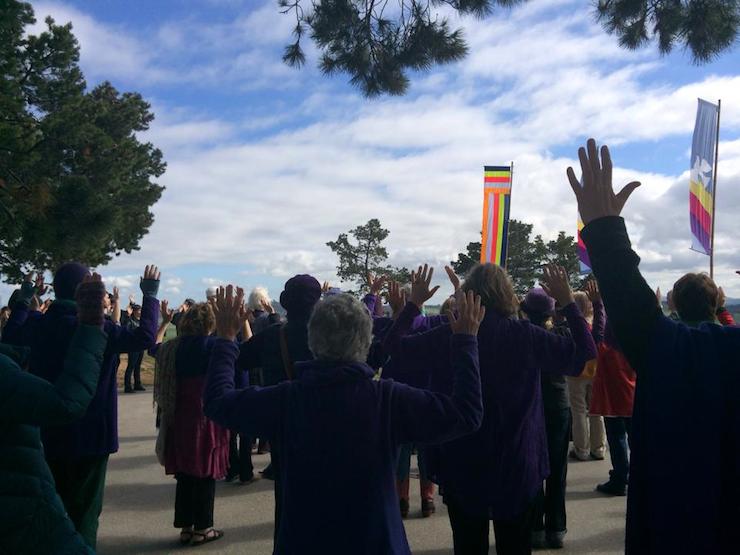 The yoga exercise was followed with the gathering walking down the hill toward the visitors centre, singing rounds of peace and climate songs led by Chorus.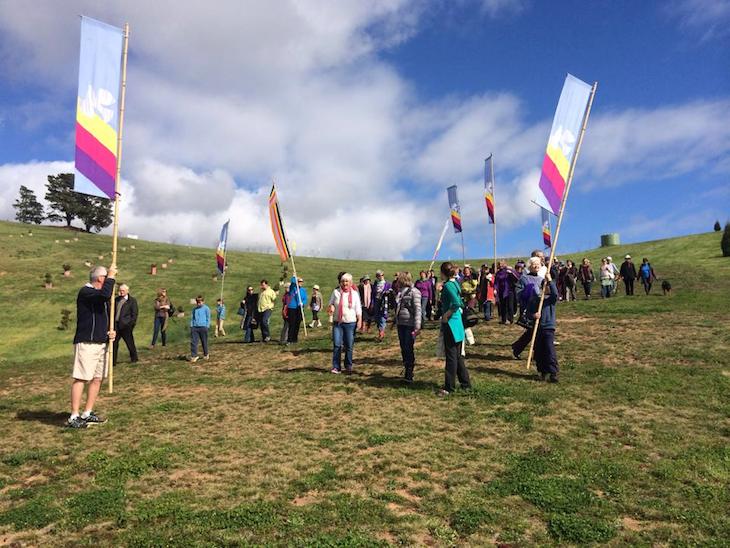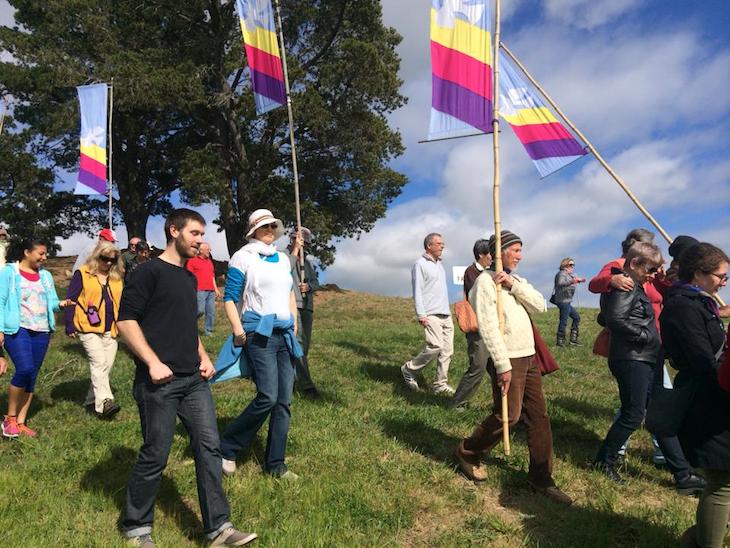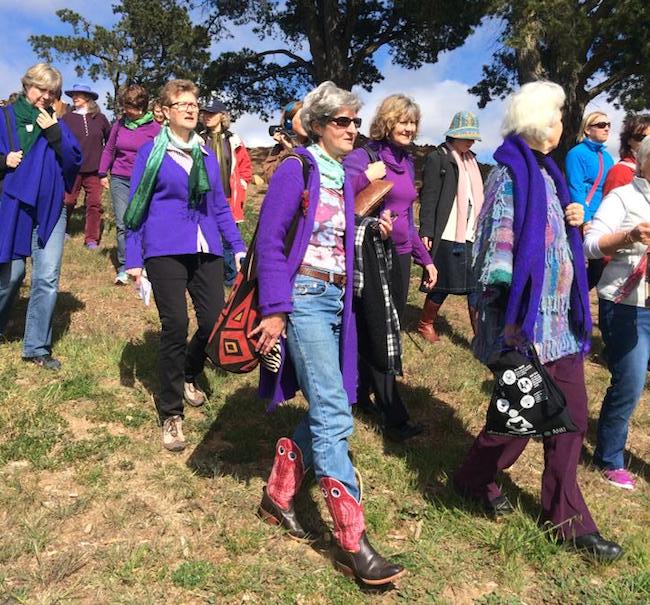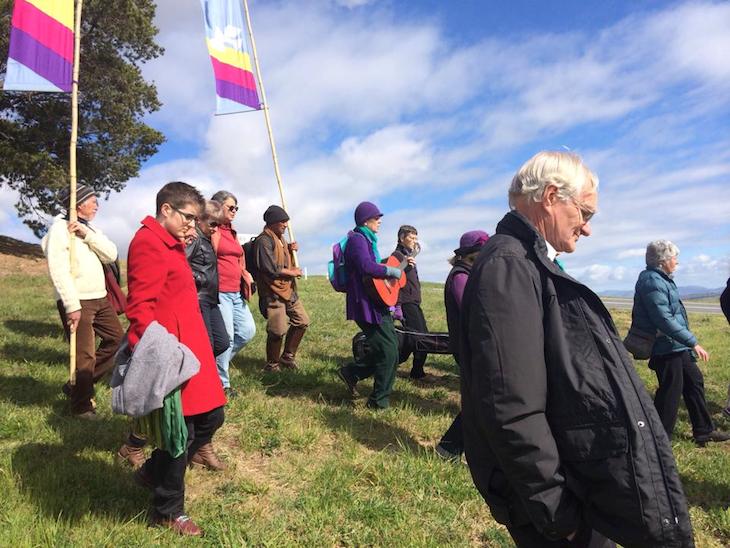 Inside the centre we caught our breath and assembled to sing 'A Recipe for Peace' and 'Dear Earth' as a flash mob.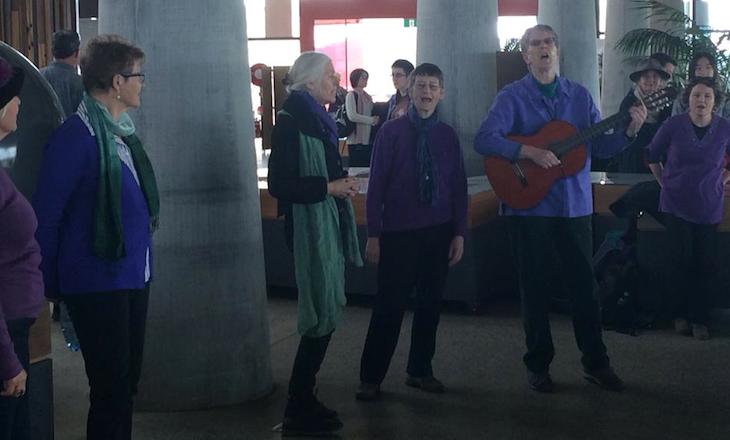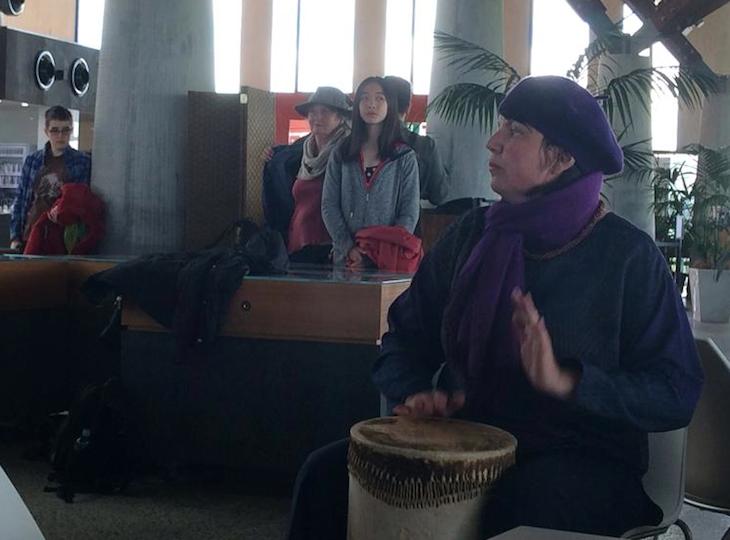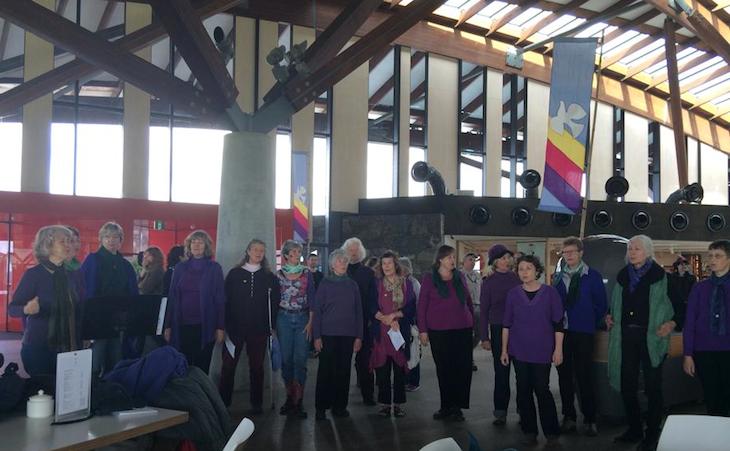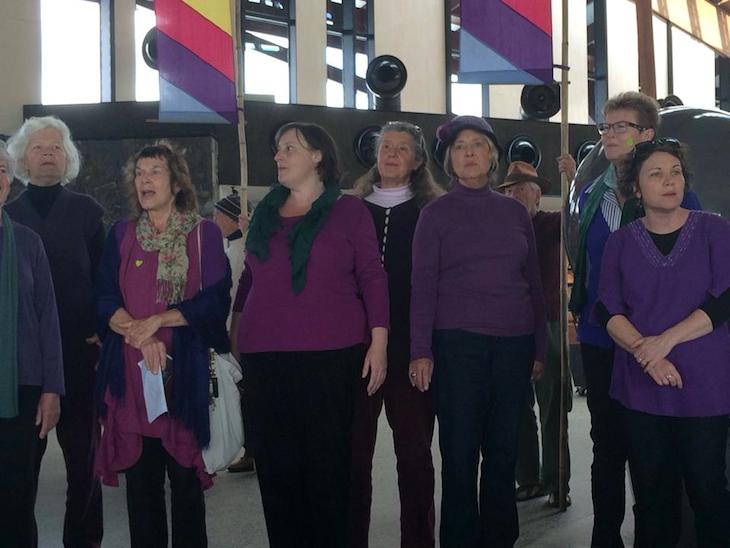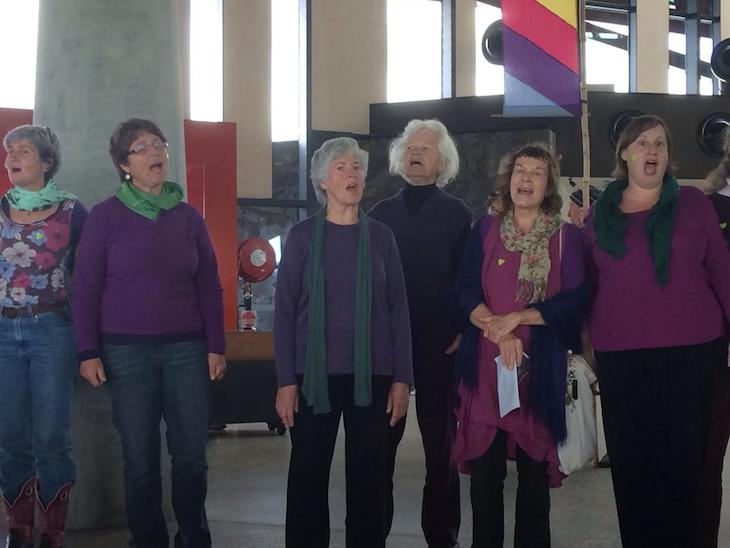 Chorus then travelled with the Windlab chartered bus to Canberra wants Action, not Words on Chifley Meadows at the Australian National University.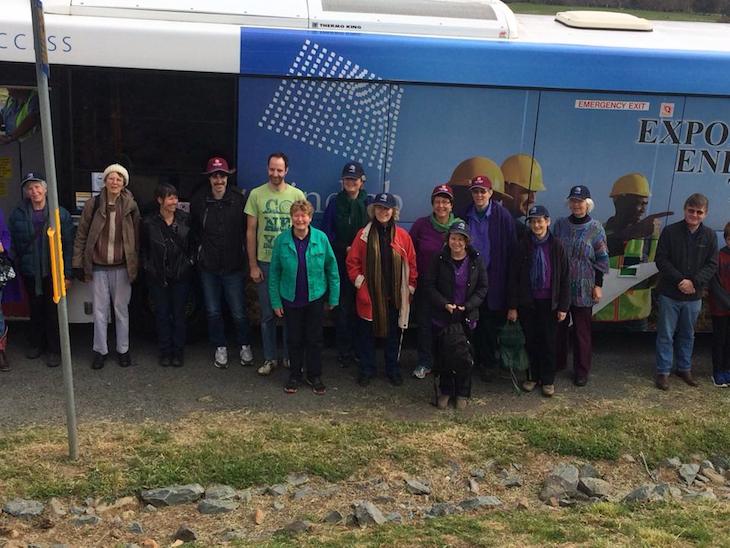 It was a glorious sight to see approximately 1,500 mostly Canberrans gathered at the festival of community action to voice their concern for the planet. Together a coalition of climate groups had taken just six weeks to organise these events.
Chorus sang 'Acknowledgement to Country', followed by a thoughtful spoken Acknowledgement. There were speakers for Divestment, save the Great Barrier Reef, the Leard Blockade, and the impact climate change is already having on low lying Pacific islands. After the group photo was taken the crowd formed into groups to participate in workshops on the above topics. The idea behind this being that participants could leave feeling empowered that they can do something to help save our planet and what is important to sustaining life for everyone. New Zealand, Australia and our neighbourly Pacific islands led the People's March for Climate on this day. A Chorus of Women also acknowledged the International Day for Peace bringing the two occasions together because without each other, neither will be sustained – Sing for Peace, Walk for Climate. Thank you to all around the world who attended.