What's new
Anzac Eve Peace Vigil 2016
On Sunday 24 April 2016, we are continuing the tradition of gathering on the eve of Anzac Day to lament and remember not only the soldiers but the victims of all wars and violence. Please join us at any point, on top of Mount Ainslie, in Remembrance Park or at the Forecourt of the Australian War Memorial. See the flyer and Anzacpeacevigil.org for more information. Go to our events page for more information about previous Anzac Eve Peace Vigils.
Rally - Grandmothers for Refugees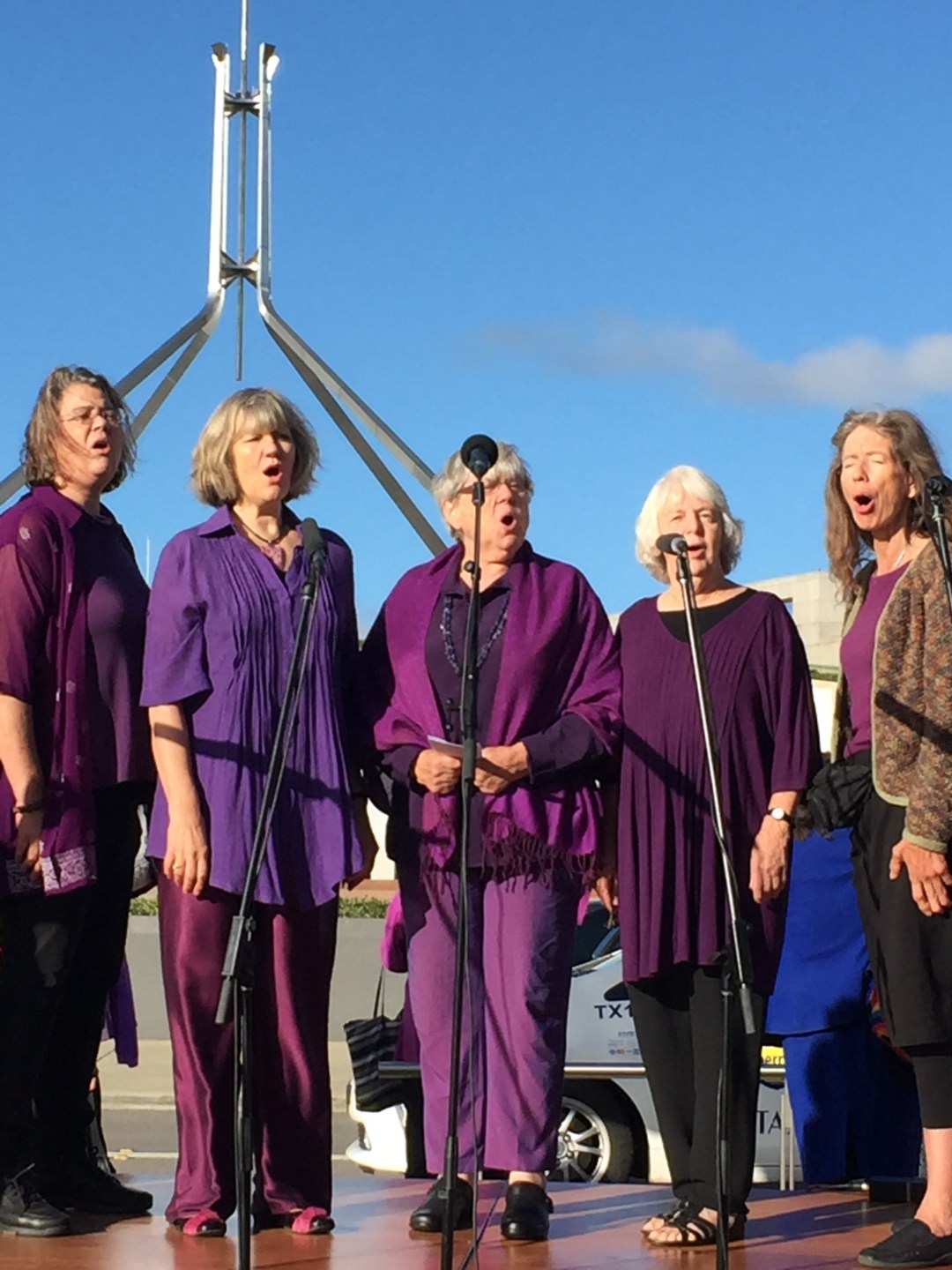 On Wednesday 16 March 2016, at 9am we joined the group 'Grandmothers against Detention of Refugee Children' at a Rally at the lawns in front of Australian Parliament House.
They invited us to address the crowd of hundreds of grandmothers and supporters from many parts of Australia and sing our 'A Home Away from Home'. Click on the image to see a video of our singing recorded by Greens MP Adam Bandt.
Speakers addressing the crowd included Greens Senator Sarah Hanson-Young, Labour MP Melissa Clarke, Independent Andrew Wilkie and Dr. Anne Mijch, a paediatrician from Monash University. All of them spoke from the heart and with great clarity about the current situation and how we cannot allow it to continue.
The Rally was the culmination of freedom rides, the Grandmothers against the Detention of Refugee Children had organised with it's Victorian, NSW, Tasmanian and ACT branches. See their Facebook page. Read a report of the day by Suzanne McCourt.
Copyright © 2015 A Chorus of Women, ABN 91 720 527 876
All rights reserved